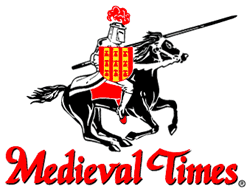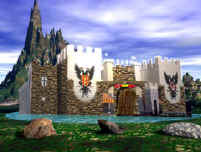 Journey Through Time... to the age of chivalry and knighthood.
At Medieval Times you'll step back in time to an exciting evening of quality,
family entertainment based upon the glory of the Middle Ages.
Guests experience spectacular pageantry, dramatic horsemanship,
tournaments games, breathtaking swordplay and romance while feasting
on a four course meal served in true medieval pre-silverware fashion.
The experience culminates in a authentic jousting tournament between
the six brave knights of the realm. Cheer them on as they fight to the finish.
Remember to arrive early for the show and visit Medieval Life Village.
See how the commoners lived and worked in 12 cottages adjacent to
the Castle. A great way to see how life was in the medieval era
before you enter the Castle to have dinner with the King and Queen.